Today, it's nevada-tans birthday. Lets remember to be nice to each other on the internet.
Because primarily, the internet is not a network connecting computers. In the slightly modified words of captain Jack Sparrow: "The internet needs computers and routers and cables, but that is not what the internet means. What the interent means is communication." The end points are people like each one of us, and when you are a dick on the network, that has real consequences to other human beings.
Today is a good day to remember not to do that.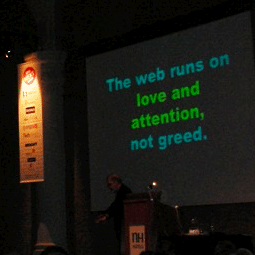 More info (External): All about Nevada
Planet satf, aggregating lots of satfy things.
Got anything that should be added, give me a nudge.
Also: Now open for ideas on what to do with all that data, except look at.
This month
May
Mo
Tu
We
Th
Fr
Sa
Su
29
30
1
2
3
4
5
6
7
8
9
10
11
12
13
14
15
16
17
18
19
20
21
22
23
24
25
26
27
28
29
30
31
1
2